Your Roots Are Showing: Fashion Trivia With BA
As you probably already know, Team BA is all about supporting new, emerging talent in the fashion and lifestyle spaces. As Brand Assembly officially turned five years old (!!) this past May, we decided to take a closer look at the brands that have been leaders in their fields for...a while. Keep reading for fodder for the next time you're running out of talking points at a dinner party.
was the first brand to debut 'magic mirror' technology in its stores. Magic mirrors allow customers to request additional sizes, receive recommendations, and shop other styles all without leaving their fitting room!
didn't study design during college (or ever)! Instead, she double majored in psychology and sociology at George Washington University where she met her husband.
designed a line of comfortable hats for women undergoing chemotherapy treatment before launching her eponymous jewelry brand.
worked in a factory sewing buttons for twenty-five cents a day before launching what would become Wrangler. He struck out on his own in 1904.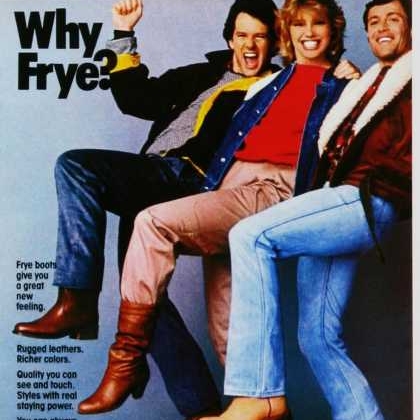 is the oldest continuously operated shoe company in the United States! Since 1863, Frye has designed custom boots for stars like Liza Minnelli, Barbra Streisand, Bing Crosby, and First Lady Jackie Kennedy.
Make sure you head over to our website for more info on how to see these brands and more at our upcoming shows!